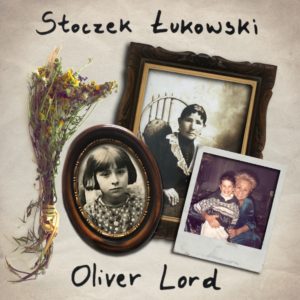 Le single Stoczek Łukowski est disponible en CD physique (édition limitée).
Le CD revient à 8 Livres Sterling (GBP), incluant les frais d'envoi (partout en Europe)*. Celui-ci sera envoyé sous 7 jours, à dater de la commande et expédié par B-Post Belgique.
Pour le commander, procédez via PayPal, ci-dessous.
Pour commander un CD hors Europe (et des pays mentionnés dans la liste ci dessous)*, le disque, incluant frais d'envoi, revient à 11 Livres Sterling (GBP) et peut être commandé via le bouton "Buy Now" ci-dessous.
*Albanie, Açores, Allemagne, Andorre, Autriche, Biélorussie, Bosnie-Herzégovine, Bulgarie, Canaries (Îles), Ceuta, Chypre, Croatie, Danemark, Espagne, Estonie, Féroé (Îles), Finlande, France (excluant DOM-COM-TAAF), Géorgie, Gibraltar, Grande-Bretagne, Grèce, Groenland, Guernesey, Hongrie, Irlande, Islande, Italie, Jersey, Lettonie, Liechtenstein, Lituanie, Luxembourg (Grand- Duché de), Macédoine, Madère, Malte, Île de Man, Melilla, Moldavie, Monaco, Monténégro, Norvège, Pays-Bas, Pologne, Portugal, République tchèque, Roumanie, Russie, Saint-Martin, Serbie, Slovaquie, Slovénie, Suède, Suisse, Turquie, Ukraine, Vatican.
__________________________
Pour toute demande concernant l'envoi, envoyez un mail à live@oliverlordmusic.com
The single Stoczek Łukowski is available in physical CD (limited edition).
The CD costs £8 (GBP), including delivery fees (in the UK and everywhere in Europe)**. It will be sent within 7 days from the order date and will be sent with Royal Mail UK.
To order it, proceed with Paypal, here under.


To order a CD outside of Europe (and as well out the countries in the list here under)**, the cost of the CD including the delivery is £ 11 (GBP) and can be ordered via the "Buy Now" button here under.
** Albania, Azores, Germany, Andorra, Austria, Belarus, Bosnia-Herzegovina, Bulgaria, Canary Islands (Islands), Ceuta, Cyprus, Croatia, Denmark, Spain, Estonia, Faroe Islands (Islands), Finland, France (excluding DOM-COM- TAAF), Georgia, Gibraltar, Great Britain, Greece, Greenland, Guernsey, Hungary, Ireland, Iceland, Italy, Jersey, Latvia, Liechtenstein, Lithuania, Luxembourg (Grand Duchy of), Macedonia, Madeira, Malta, Isle of Man , Melilla, Moldavia, Monaco, Montenegro, Norway, Netherlands, Poland, Portugal, Czech Republic, Romania, Russia, St. Martin, Serbia, Slovakia, Slovenia, Sweden, Switzerland, Turkey, Ukraine, Vatican.
__________________________
If you have any request regarding the delivery, please send an email at live@oliverlordmusic.com