New single from August 2023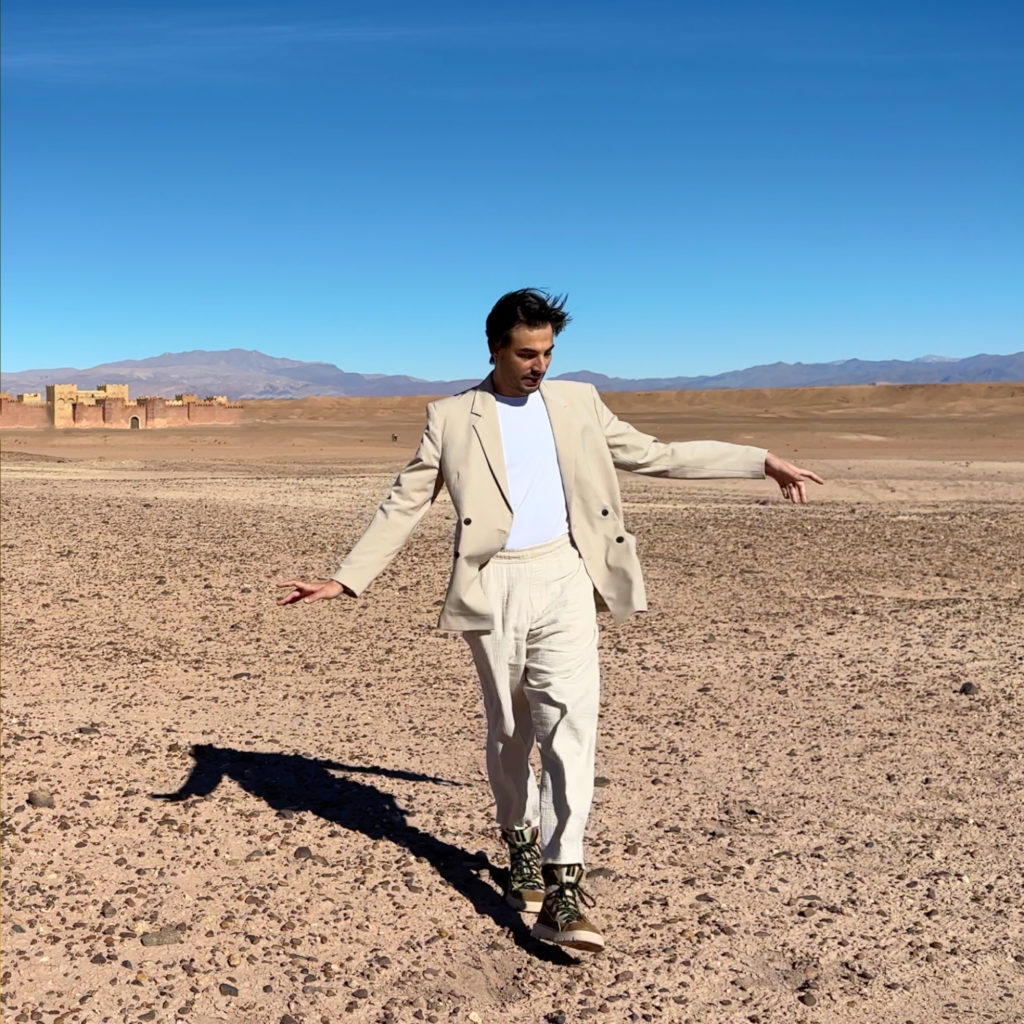 Pitch: First single of his upcoming second album, Oliver Lord comes back with a new chilled pop song. Influenced by Céline Dion and Coldplay on the music side, this song talks about the world's mysteries, myths and legends and leaves open questions about our origins as humans.
Music Video: Recorded in the Moroccan desert, and in an amazing Egyptian themed film set, the clip emphasises on the lyrics and helps putting visuals to the open questions raised. The Egyptian Costume and jewels Oliver wears in the video, was entirely made by himself.
Genre: Chilled pop.
Instruments: Voice, Piano, Keyboard Pads, Drum Beats, Bass.
Mood: Dreamy, Chilled. 
Promotion of the track: A digital marketing campaign is planned with a digital marketer specialist. The song will be pitched to Spotify and Apple Music, and will be pushed to the radios that have aired Oliver Lord in the past. Digital ads will run on Meta, TikTok and Youtube.
 Listen to the song here ↓ 
Who is Oliver Lord?
Oliver is a singer, songwriter and pianist. Originally from Brussels, he's been living in London for a few years.
His influences are Céline Dion, Coldplay, Hurts, Noa (Achinoam Nini) & French variety.
His career:
• 2nd on the televised international singing contest "Hallelujah" in Israel 🇮🇱.
• First season of The Voice Belgium 🇧🇪.
• Played in the musical Piano-Plage, in Belgium and Paris 🇫🇷.
• Recorded his 1st album across 7 countries (got supported by Céline Dion) 🇺🇸🇨🇦🇧🇪🇮🇱🇫🇷🇧🇷🇬🇧.
• Toured with the album several months in Europe 🇪🇺 and in Brazil 🇧🇷.
• Dubbed cartoons for Disney, Mattel and Pokémon.
• Got in the Belgian UltraTop charts with his single "Got To Be There".
• PR for his sister Blanche (Belgium entry @ Eurovision 2017 in 🇺🇦).
• Part of successful UK band Miami Vibe as lead singer and keytar player 🇬🇧.
• Currently working on his biography book which should be published later this year.